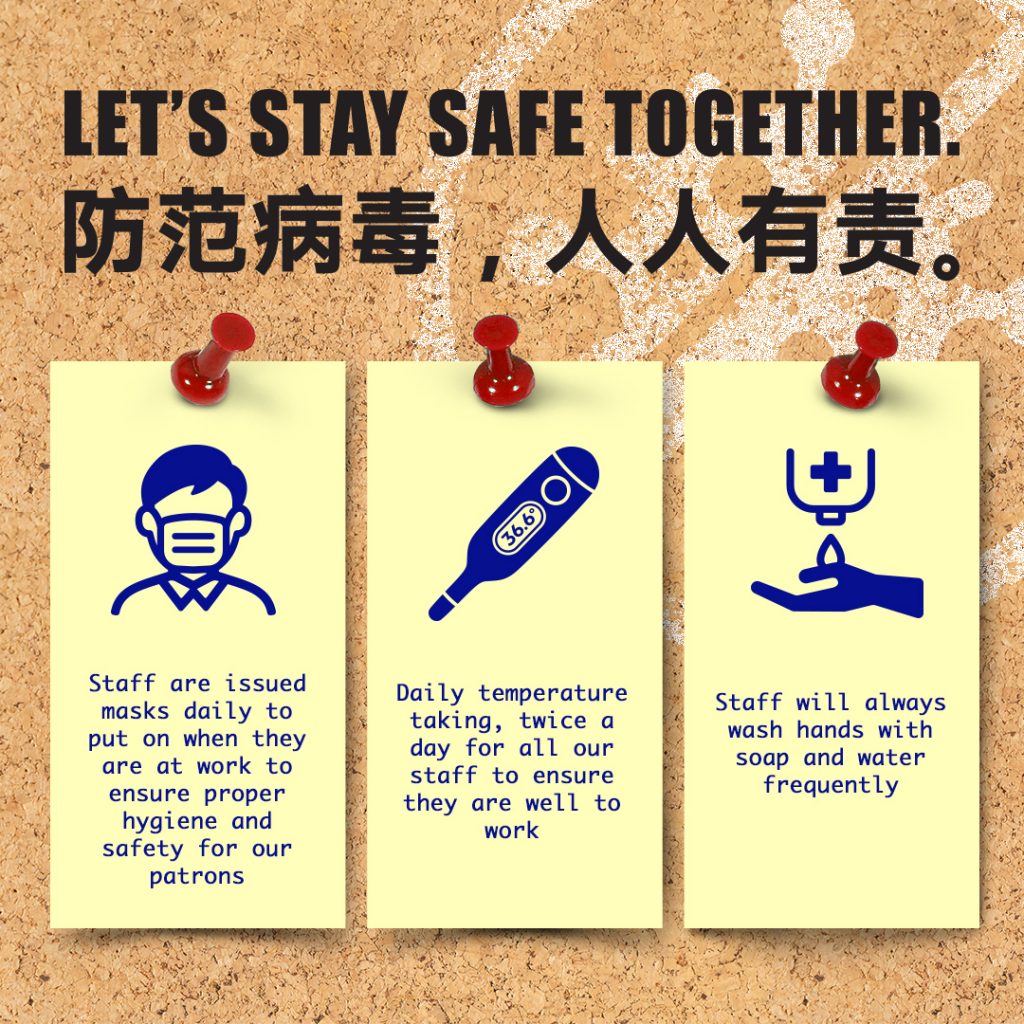 To our valued patrons:
We are closely monitoring the public health situation related to the novel strain of coronavirus (COVID-19) that originated in Wuhan, China.
As a responsible Food & Beverage operator – we want to ensure that all our employees are well informed on the situation. Pre-emptive steps are taken to ensure your safety, as it is our topmost priority. Masks are issued to all employees and it will be compulsory for all to put them on whenever they are working. All employees are to record their temperatures on a daily basis at scheduled timings, and to declare their future travel plans to management. With a heightened sense of awareness, our employees can enforce excellent safety and hygiene practices without causing any inconvenience to your dining experience with us.
We recognize that some of our valued patrons and/or have family and friends in the country and may be concerned for their well-being. Please know that Food Republic supports and cares about you, and we send our best wishes for the health of your loved ones.