Food Republic @ City Square Mall

Situated on the 4th floor, Food Republic has created a dining space evocative of iconic New World Amusement Park during its heydays in the 1920s to 1960s when hawkers on street corners with pushcarts and entertainment attractions were a common sight.

Adorned with elaborate plaster renderings and beautiful glazed ceramic tiles, the food atrium features a striking feature wall mural depicting the splendour of nonyas or Peranakan woman in their exquisite sarong kebayas. Stalls at this Food Republic are modelled after vibrant-coloured Peranakan shophouses and among the memorabilia on display are a vintage delivery bicycle, old-school tiffin containers, a carousel and an artful display of coffee and tea aluminium tins as displayed at provision shops.

Customers can expect to savour specialities from various stalls; specially handpicked for their culinary flair and traditional flavours. Hjh Maimunah and Brisket King Beef Noodles are just some of the delectable treats that diners can expect from this Peranakan-themed outlet.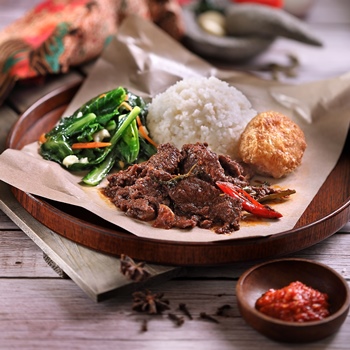 HJH MAIMUNAH MINI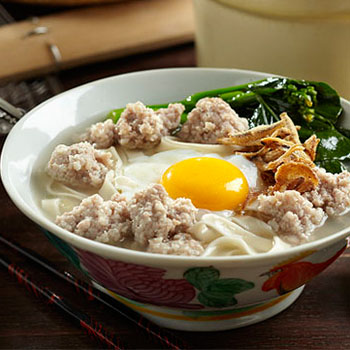 QIU LIAN BAN MIAN
Pepper Lunch Express

Monster Chili Mala

Sumber Ayam Chicken Rice

Penyet & BBQ

Brisket King Beef Noodles

Hjh Maimunah Mini

Gu Yue Traditional HK Soup