Food Republic @ Shaw House


Upon entering the spacious food atrium situated at the basement of Shaw House, customers will be greeted by the vibrant and trendy hues and wide array of food options – both local & regional. The interior of Shaw Lido is decked in bright and flashy colours, featuring arcade machines and wall murals which will help to encapsulate the energetic and vibrant vibe that would attract the young.

With more than 20 food stalls, the gastronomic spread of comfort nosh at Food Republic spans across Asia. From comfort food ban mian at Mian Mian Ju Dao, warming bowls of pho from Little Hanoi Vietnamese Cuisine to the savoury Sarawak delights at Tasty Sarawak Kolo Mee, there is something for everyone at this outlet.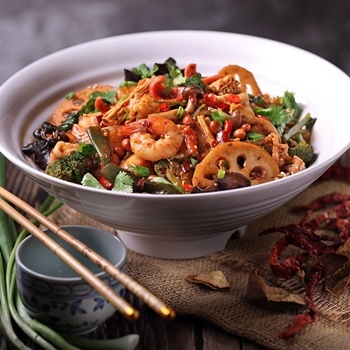 JU FU MALA KITCHEN
Jia Jia Le Cuisine (Chinese Mixed Vegetable Rice)
Little Hanoi Vietnamese Cuisine
Teppanyaki Omu Curry Rice & Donburi
Ya Fu Kitchen Mini Wok Zhi Char
Steam Kitchen Herbal Soup
Tongue Tip Express LanZhou Beef Noodles
Chai's Original Sliced Fish Soup
Sergeant Hainanese Chicken Rice
Chirashi-Tei Japanese Cuisine