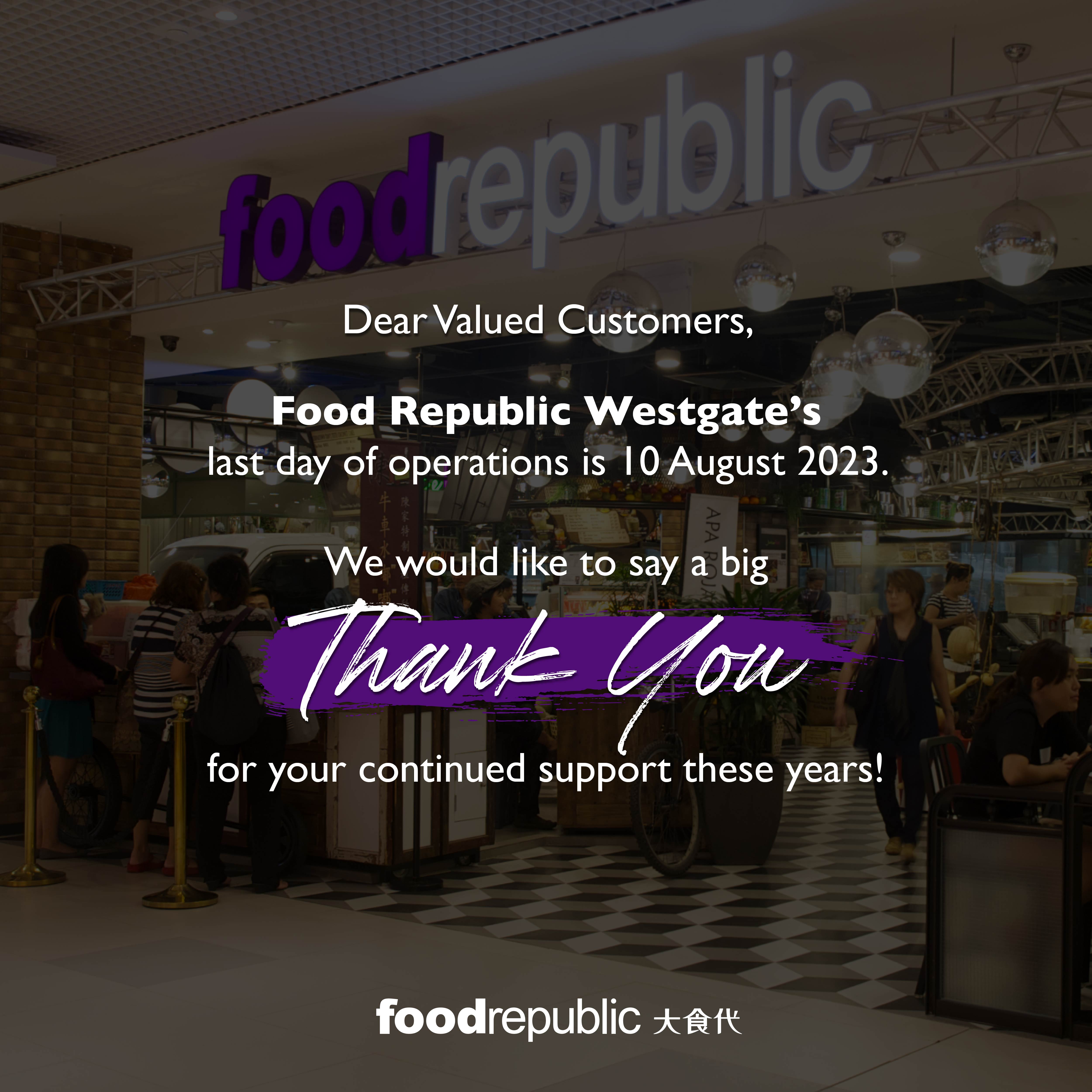 Hey foodies!
After a great journey together, it is with a heavy heart that we announce that the last day of operations for Food Republic Westgate is 10 August 2023 😔
However, this is not goodbye! Drop by in Q4 for an exciting surprise in store for you. 🎉 In the meantime, you may visit our sister outlet at Lot One Shoppers Mall, Level 4 for your daily fix of great food.
Thank you so much for your unwavering support over the years!