Food Republic @ Parkway Parade


With 26 stalls to offer the best of authentic Singapore street food & regional cuisines, Food Republic is well-positioned to bring affordable & mouth-watering food to residents and tourists in the vicinity. A Mediterranean design concept completes the tranquil coastal holiday feel, filling the food atrium with relaxing washes of white and blue, and sand-grained walls. The various food stalls of Food Republic Parkway Parade have been divided into three distinct 'islands'. The first island gives a resort feel akin to a holiday beside the beach, while the second island holds a nautical theme complete with anchors and sails. Finally, the third island embodies an exotic Mediterranean feel with Turkish-influenced blue and white tiling.

Diners will be spoilt for choice with options ranging from Fu Lin Goreng Yong Tau Foo, Lam's Abalone Noodles, Woo Lee Jeeb Dae Bak, Chai's Original Fish Soup & many more.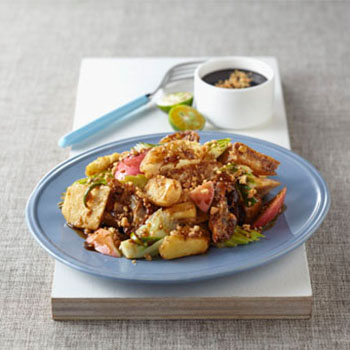 APA ROJAK
LAM'S SALTED BAKED CHICKEN
Chai's Original Sliced Fish Soup
Guan Chee Hong Kong Roast
Lam's Salted Baked Chicken
Li Xin Teochew Fishball Noodles
Shi Jia Fried Hokkien Mee
Xing Hua Lou Heng Hwa Cuisine
Yu Kee Braised Duck / Kway Chap